Welcome to our self-catering Cottages in Hartenbos
Your home away from home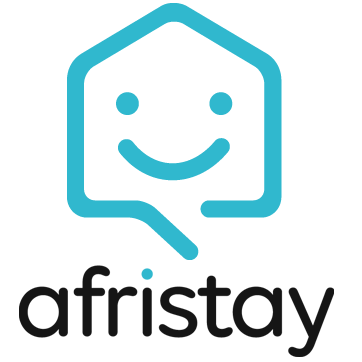 Aloe Ridge Self-Catering is an Afristay Valued Member.
Local Attractions
Diaz Museum
The Dias Museum Complex is situated near the beach, shops, restaurants, banks and the tourist information center. The Bartolomeu Dias Museum Complex is the second biggest provincial museum affiliated to the Western Cape Department of Cultural Affairs and Sport in South Africa. You can also board the Life-size replica of the Dias Caravel.
SHIPWRECKS
Records are kept of about 42 ships that sunk in the waters around Mossel Bay since 1734. These varied in size from approximately 200 tons to over 5000 tons, the letter being the Sabor, which was torpedoed in the Second World War by a U-boat. The wrecks include schoomers, brigs, barques and yachts, many of them wooded. For more information visit the Dias Museum.MUSEUMS
Dias Museum Complex
http://www.diasmuseum.co.za
Here you will experience the Post Office Tree; Maritime Museum with a 100% replica of Dias Caravel; biggest shell museum in South Africa; Aquarium; Indigenous & Ethno-botanical Garden; Braille Trail; etc.

Cape St. Blaize Trail
The St. Blaize Trail is a popular 13.5 km (6 hour) hike that follows the 30 metre contour along the cliffs westwards from the Cape St. Blaize Lighthouse. It begins at the Cave below the Lighthouse, and ends at Dana Bay (you can walk it in either direction), and is marked with the sign of the Oystercatcher. Parking is available at both the St. Blaize Cave and Dana Bay.
Cape St. Blaize Caves
The Cape St. Blaize Cave is an important archaeological site, and a popular point for whale and dolphin watching. It is situated in the cliffs below the Cape St Blaize Lighthouse.

Garden Route Casino
Garden Route Casino is now open 24 hours a day. Visitors are able to enjoy gaming facilities which include 412 slot machines, 16 gaming tables (including 3 poker tables) and a Salon Prive.

DIAZ EXPRESS TRAIN RIDES
The Diaz Expresss train operates between Mossel Bay and Great Brak River. The 3 carts can take up to 48 people on a trip and stops at a few spots between Mossel Bay and Great Brak River. This is a nice experience seeing our area from a different perspective. Bookings can be made at the tourism information centre.


Seal Island Trips
Departs every hour on the hour from 10:00 to 16:00 all year round, other times can be arranged. Running commentary on sights en-route. We depart from a comfortable harbor for Seal Island and stop for a fascinating closer look at 4000 seals – don't forget your camera!

JAKKALSVLEI PRIVATE CELLAR
This 34ha vineyard situated 40km from the Indian Ocean at the foot of the Langeberg mountains offers a delightful experience with wine, friends and the outdoors.
Reed Valley
The tasting venue is the only physical location in South Africa where you are able to purchase our exclusive EdenValley wine range. However, if you run out of your favourite EdenValley wine and are unable to visit our venue, you can order from our online store and a courier partner, Aramex, will deliver it right to your door – free of charge.

Gin tasting experience
As the pioneers of South African craft gin, Inverroche Distillery was founded by Lorna Scott and her family. Growing from strength to strength in the local community of Still Bay in the Western Cape of Southern Africa. In just 6 years, the distillery has grown from a small home industry to a flourishing and pioneering craft distillery. A distillery that is invested in its community and producing world class gins and spirits.

Botlierskop
With the magnificent Outeniqua Mountains as a backdrop and sweeping views out over the glistening Indian Ocean below, lies Botlierskop Private Game Reserve. Just 4.5 hours' drive from Cape Town, it's midway between Mossel Bay and George, on South Africa's scenic Garden Route.Come and share the bounty and breathtaking beauty this 4,200 hectare reserve has to offer.Botlierskop Game Reserve will ensure you a uniquely South African Luxury Safari Experience
GOLF IN THE GARDEN ROUTE
With Mossel Bay as your base play golf on the best golf courses in the Western Cape and Eastern Cape. The best five golf courses are all situated in the Garden Route, another 5 of our golf courses are under the best 30 in the Western and Eastern Cape. All of these 10 golf courses except 2 are within a one hour scenic drive from Mossel Bay.
The best 10 courses in the Garden Route are as follows:
Fancourt Montagu at George (1)
Fancourt Outeniqua at George (2)
Sparrebosch at Plettenberg (3)
George Golf Course (4)
Fancourt Links (5)
Plettenberg Bay Golf Course (12)
Goose Valley Golf Course(19)
Mossel Bay Golf course ( 20 )
Knysna Golf Course(29)
Pinnacle Point Golf Course
Mossel Bay Golf course boasts with: http://www.mosselbaygolfclub.co.za
The most difficult greens, Second best Club House atmosphere, One of the most difficult courses, Second most difficult sand pits, On the Mossel Bay Golf course you can see the sea from every tee.
ATKV Hartenbos Museum
Explore the theme of the Afrikaner Great Trek of 1838.
Great Brak River Museum
History and local information.
Washing Machine & Iron Museum
Situated in Hartenbos in the Laundry beneath the Wimpy.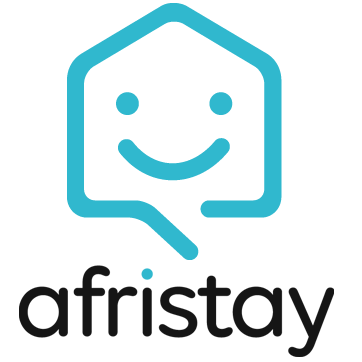 Aloe Ridge Self-Catering is an Afristay Valued Member.